Roy Miller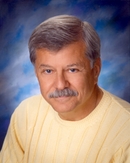 I retired with 31 year in the Army and the National Guard as a Master Army Aviator
with tours in Viet Nam. I started the Aviation Unit in Butler County in 1995 and was their chief pilot all volunteer (no pay). I have been a realtor since 1985 with well over 2,000 sales. I am an old car person with 32 of my own cars. My wife Debbie has been a realtor for over 25 years. And we make a great team to help you with your real estate needs. My biggest real estate achievement besides making many many families happy is the Lifetime achievement Award received a few years back from Re/Max.
Debra A. Miller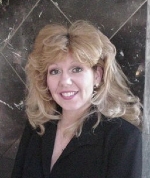 Certifications and Recognitions
REALTOR® recognitions
Re/Max : 100% Club Member
Re/Max : Platinum Club
Re/Max : Hall Of Fame
Re/Max : Life Time Achievement Award
Ohio Assoc Of Realtors - Presidents Sales Club 1994 to Present
Hamilton Fairfield Oxford Million Dollar Club 1989 to Present
Specialization
I specialize in representing my clients in the purchase and sale of single-family residences and income property in the seven county area in Southwestern Ohio area. I keep current on all transactions in these areas, including mortgage, loan, title insurance, building code, and inspection services. I am also very knowledgeable about the local area, including schools.

Personal Debbie has lived in this area all her life. I was born in Kentucky and have lived in the area over 55 yrs. We both graduated from Fairfield. I spent 31 yrs with the Army & Guard flying helicopters. I have flown helicopters with the Sheriffs Office for years and was their Chief Pilot when I started their Aviation Unit. We love to travel to the Florida coastline where we own property. We have a collection of cars, over 20, some old, 55 Chev - 66 Lemans - 71 Cuda - 72 Vette etc. and some newer. I enjoy playing racketball at the local YMCA. We enjoy the many concerts and car shows in the area.

Roy and Debbie can guide you through each step of the process and help you select a home that's right for you. We offer:

* A life time of working knowledge of this market area
* Access to thousands of properties through Cincy MLS
* Over 40 years combined Real Estate experience
* Members of the oldest established Re/Max office in OH
* Internet access sent directly to you
* Membership in a variety of Real Estate Associations
* Strong relationships with lenders for best rates possible
* Knowledge of available financing programs
* Team concept of servicing clients

Working with Roy Miller and Debbie Miller ensures that your transactions will be handled professionally – which is why it makes sense to talk to us before you start the buy or sell process!